Skip to Main Content
It looks like you're using Internet Explorer 11 or older. This website works best with modern browsers such as the latest versions of Chrome, Firefox, Safari, and Edge. If you continue with this browser, you may see unexpected results.
About Art in context assignments
Do you need to select art works/s and analyze them in terms of context - the cultural, social, religious, political, and/or historical context? Do you need to consider the arena it was made for - public vs. private, or the patronage or physical location, economic aspects, and environment - court vs. republic, for example? What about the status of the artist and artistic competition in the time period? Try the suggestions on this page!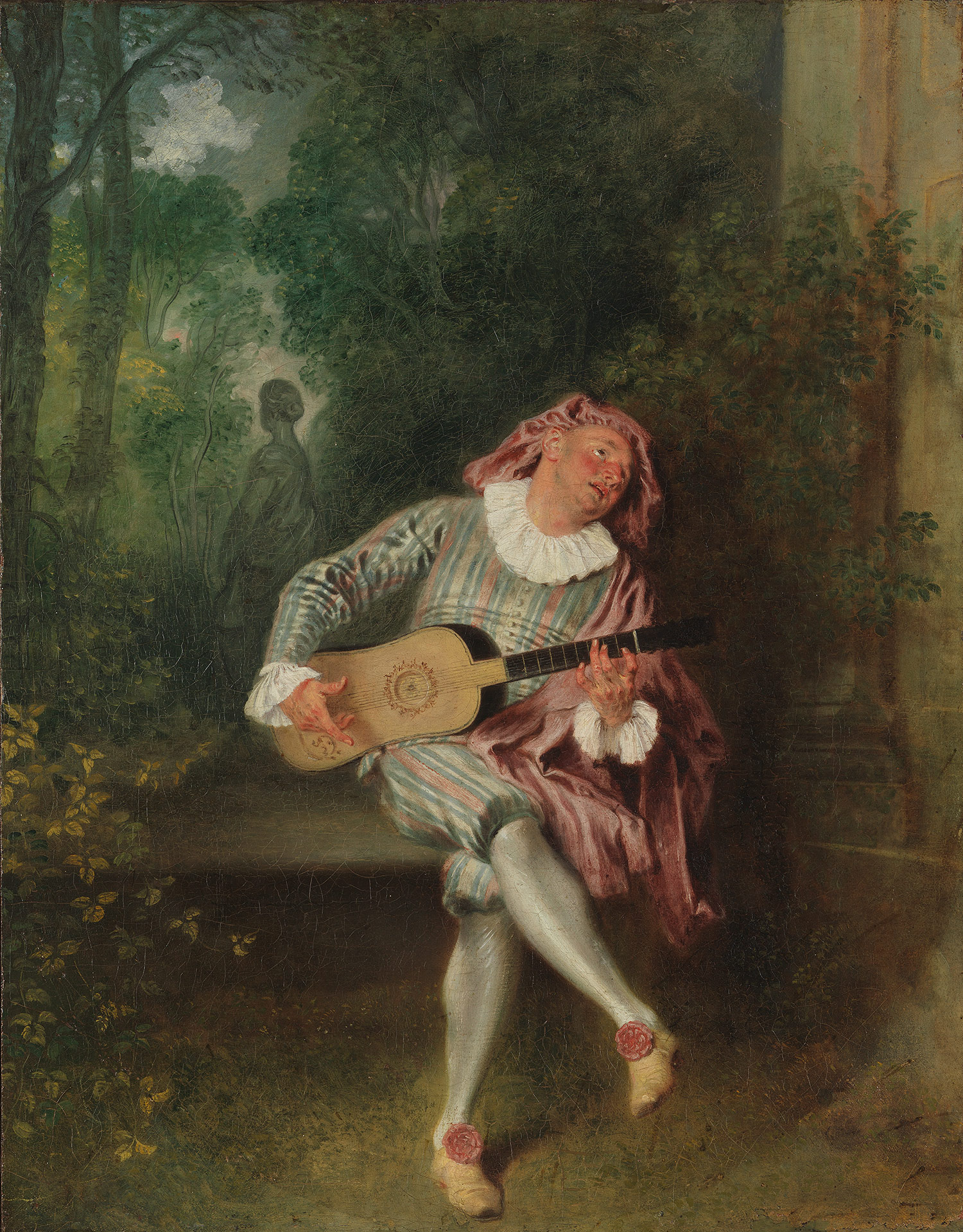 Mezzetin, by Jean Antoine Watteau,
ca. 1718–20
OneSearch
Search for books, ebooks, articles, and more
Find History/Social Life/Culture Books
Search by time period; place; genre; artist/patron/ruler's name; topic phrase.
Try combinations of terms, such as: Italy civilization or France 17th century
Try period/event name, such as Reformation
Scroll down for some recent titles:
Online encyclopedias and dictionaries: topic help & overviews
provides background material and historical perspective
helps you select, focus, or narrow topic/s
describes and defines topics and related issues

provides key terms to use as search terms when looking for books, articles, & relevant websites
Note: All are searchable and completely full text
Gale eBooks (GVRL)

E-books, such as Renaissance: An Encyclopedia for Students; World Eras Vol. 1: European Renaissance and Reformation, 1350-1600; Encyclopedia of European Social History; Arts and Humanities Through the Eras vol. 4: Renaissance Europe 1300-1600 & vol. 5: The Age of the Baroque and Enlightenment 1600-1800; and more. Searchable

Oxford Art Online

Extensive art encyclopedia with articles on artists, art work, patrons, styles & movements, art-related topics, etc. Also, Concise Oxford Dictionary of Art Terms. Searchable

Credo

E-books: The Encyclopaedia of the Renaissance; Thames & Hudson Dictionary of the Italian Renaissance;The Italian Renaissance State; and more; also, includes dictionaries of art terms. Searchable
Find Articles for context
Many articles found through the databases below are available in full-text online. However, if one shows only a citation or abstract, try suggestions in the "When you can't find the whole article" box on Art History and Fine Arts Research Guide. You may also find more article research ideas available on this guide..
Websites & Timelines for History/Social Life/Culture
Heilbrunn Timeline of Art History

From the Metropolitan Museum of Art, a chronological, geographical, and thematic exploration of the history of art from around the world, illustrated by the Museum's collections.

smARThistory

Free multi-media art history web-book from former FIT faculty; organized stylistically and chronologically with access also by artists' names and themes; consisting of videos, audio, podcasts, screen-casts, text, and still images.